【ISWSGS】First Announcement of International Symposium on Watershed Geographic Sciences
---
ISWSGS2016– First Announcement
International Symposium on Watershed Geographic Sciences
--Methodologies and Practices
Nanjing China
11-15, October 2016
ISWSGS2016 (2016 International Symposium on Watershed Geographic Sciences) will be held from October 11 to 15, 2016 in Nanjing, China. This symposium is co-organized by Nanjing Institute of Geography and Limnology and Key Laboratory of Watershed Geographic Sciences, Chinese Academy of Sciences. The aims of this Symposium are to deepen the understanding of approaches and practices of watershed geography, provide a forum for the exchange of experience and stimulate the interest and ambition of participants to develop potential collaboration. The official language is English.
Theme
The theme is methodologies and practices of Watershed Geography. To emphasize the theme, we plan to organize several sessions and field trips as outlined below.
Topics Include
1.Theories, methodologies and practices of watershed geography
2.The watershed eco-hydrological process
3.Monitoring, mechanisms, modelling and management of watershed pollutants
4.The watershed land use and ecosystem service
5.Urbanization and regional development
6.Remote sensing monitoring and inversion of watershed key factors
7.Other relevant topics
Field Trips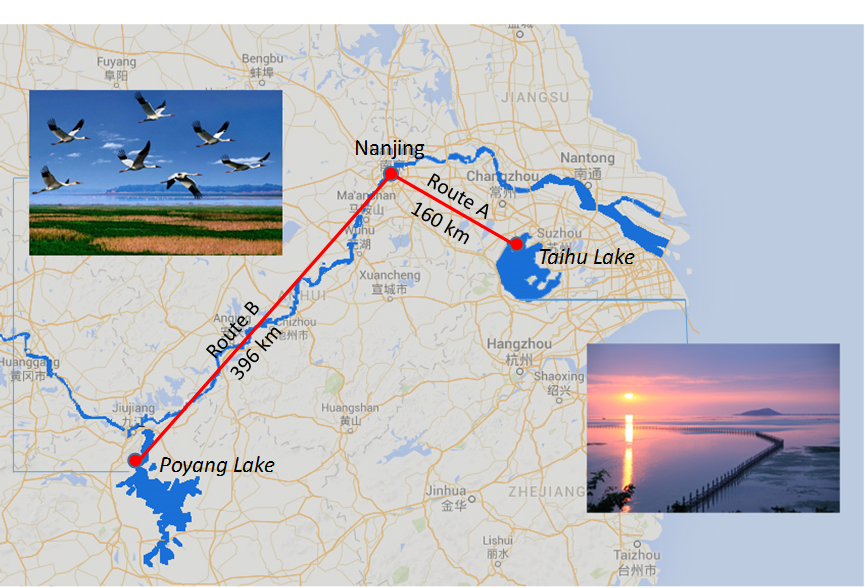 Route A - Taihu Lake and Taihu Laboratory for Lake Ecosystem Research (one-day trip, 14 October)
Taihu Lake is a large freshwater lake in the Yangtze Delta plain. With an area of 2,250 square kilometers and an average depth of 2 m, it is the third-largest freshwater lake in China. In recent years, the lake has been plagued by pollution as a result of rapid economic growth in its watershed.
Taihu Laboratory for Lake Ecosystem Research (TLLER), established in 1988, is one of the 32 key field laboratories of Chinese Ecosystem Research Network (CERN) and has become the national key station for field scientific research and observation since 2000. Located in Wuxi city, it covers an area of 4.5 hm2 with indoor laboratories, meeting rooms, living rooms, a standard meteorological observation field and experimental area of ecological enclosures.
Since 1991, the investigation and monitor on hydrology, meteorology, biology, water chemistry and sediment of Taihu have been routinely carried out. Gradually, TLLER has become the data center of ecological and environmental researches on Taihu Basin.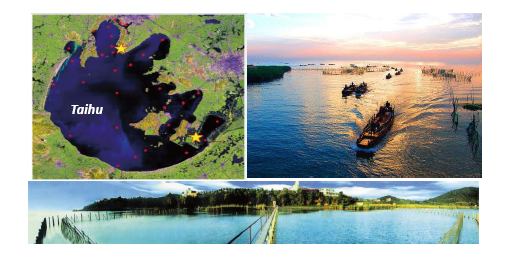 Route B- Poyang Lake-Wetland Research Station (three-day trip, 14-16October)
The Poyang Lake is the largest freshwater lake in China, and one of the only two large river-connecting lakes in the middle and lower reaches of the Yangtze River currently. It plays an important role in maintaining the water balance and ecological balance of the Yangtze River.
The Lake-Wetland Observation and Research Station of Poyang Lake, established in 2008, is near the Poyang Lake in Xingzi County, Jiangxi Province. It has a standard meteorological observation field, a biological laboratory, an ecological laboratory, a chemistry laboratory, a hydrology laboratory and an analytical equipment room. Several long-term monitoring stations of hydrology, meteorology, water quality and biology have been laid out in the lake and wetlands of the Poyang Lake, carrying out a continuous routine monitoring, survey and research on the lake-wetland of the Poyang Lake Station.
Important Dates
Express of interest: 29 February, 2016
Submission of presentation abstract: 31 May, 2016
Notification and confirmation of presentation: 30 June, 2016
Early registration: 31 July, 2016
Late registration: 11 October, 2016
Information and Contact
Conference website: http://iswsgs2016.csp.escience.cn/
General enquiry: wsgs@niglas.ac.cn; ltan@niglas.ac.cn
Note: If you would like to attend ISWSGS2016, please kindly fill the Return Form and send it to ltan@niglas.ac.cn by 29 February, 2016.